An old fashioned recipe for a warm soup. Light, yet brimming with mushrooms and flavor, this homemade mushroom soup will be perfect for supper.
Requiring only 6 ingredients and 45 minutes to cook, you can even make this soup on a weeknight.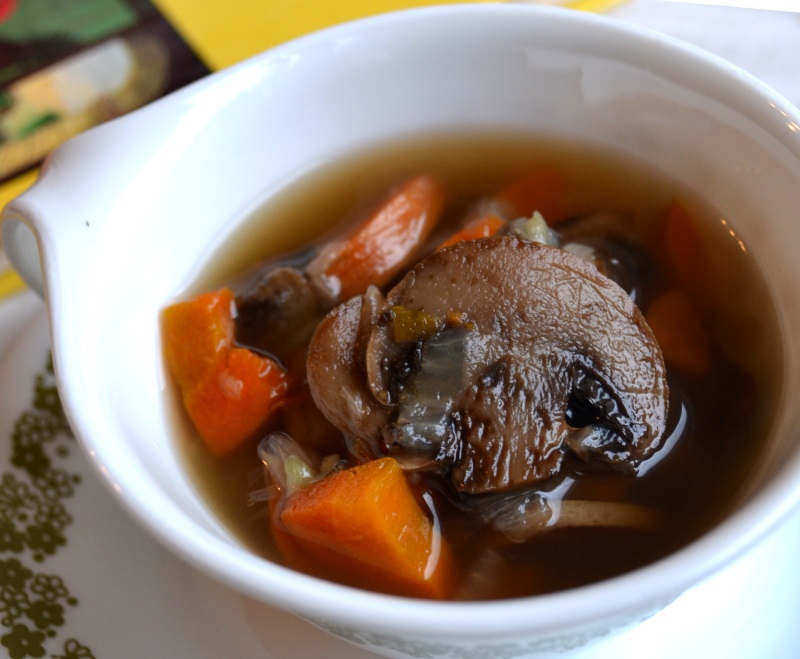 Fresh mushrooms and hearty vegetables swim in a rich broth. This soup is easily served as a small cup for a light supper with grilled cheese sandwiches.