These simple chocolate dipped pretzels are easy to make and delicious to eat. Dress them up for the holidays with seasonal sprinkles and you'll be the hit of the town!
Easy enough to make with the kids, these treats are a crowd pleaser!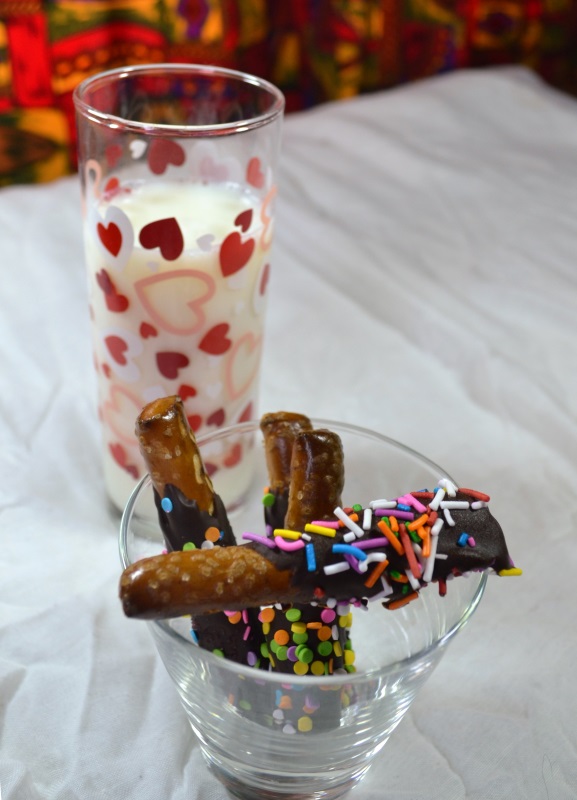 Picking pretty conversation heart colored sprinkles made these pretzels a great Valentine's Day party treat.