Cherries and almonds go together like peas and carrots. This recipe for a simple breakfast Danish features cherry pie filling and slivered almonds. The flavor is unbeatable.
The simplicity of the recipe is a winner also. Using canned biscuits from the refrigerator section of your grocery store and prepared pie filling, breakfast can be on the table in a few minutes.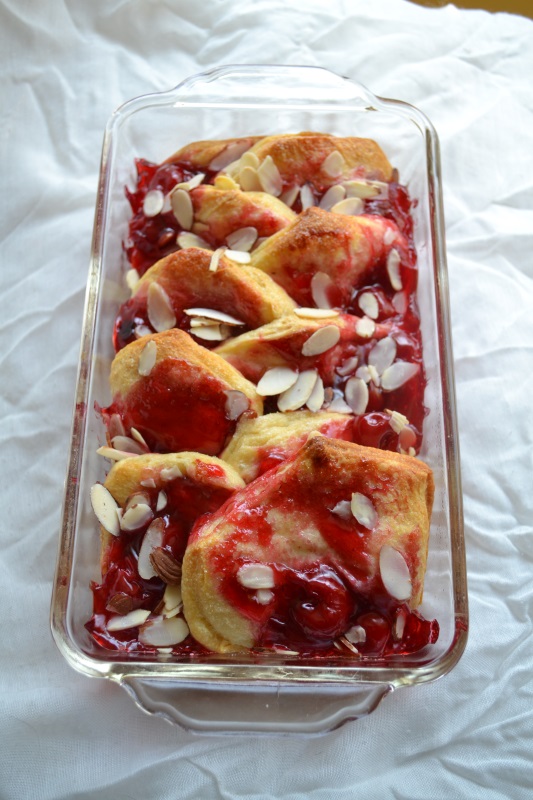 As fancy as this Danish looks, you'll be able to serve it for your next brunch to guests and they'll feel like you spent all night prepping the meal. If you don't tell them the secret to this dish, they'll never know!
I prefer the honey layer dinner rolls for this recipe, but you can use buttermilk or butter dinner rolls just as easily. If you're a 'make it from scratch' kind of baker, pull out your favorite biscuit recipe and go for it!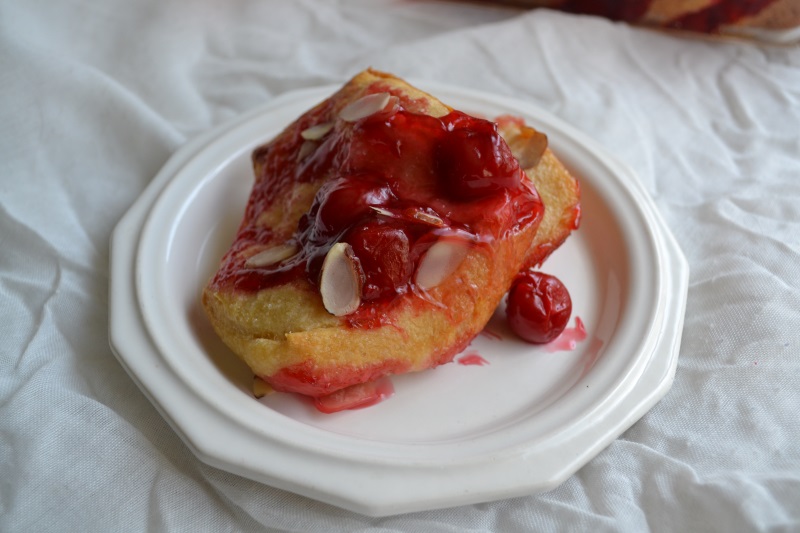 Cherry Almond Danish Recipe
Ingredients:
1 pkg (10 oz) Layer Biscuits
1 can (15 oz) Cherry Pie Filling
1 c Sliced Almonds
Recipe Directions:
Preheat oven to 350 degrees Fahrenheit. Grease 9×5 loaf pan. Separate biscuit dough into single biscuit portions. Layer biscuits, spoonfuls of pie filling and almonds in overlapping pattern in pan. Bake at 350 degrees for 30 minutes.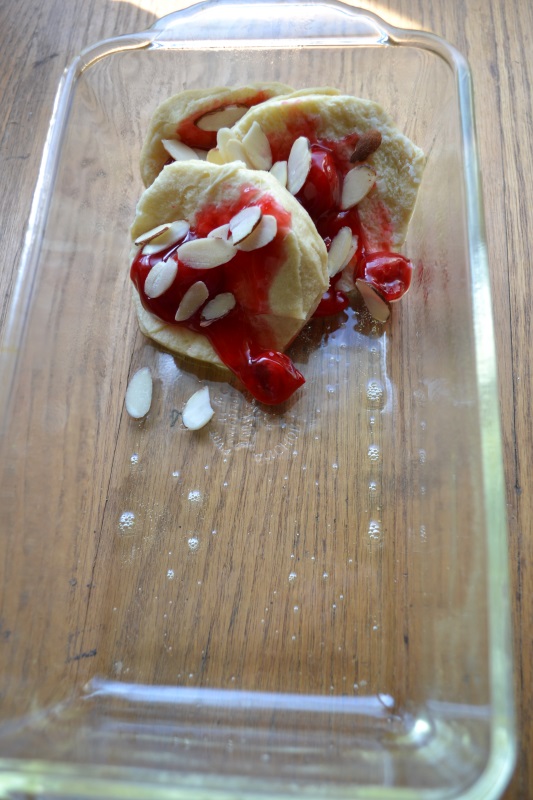 Approximate Nutrition Information:
Servings Per Recipe: 6, Amount Per Serving: Calories: 242, Fat: 1g, Cholesterol: 0mg, Sodium: 288g, Total Carbs: 60g, Protein: 3g.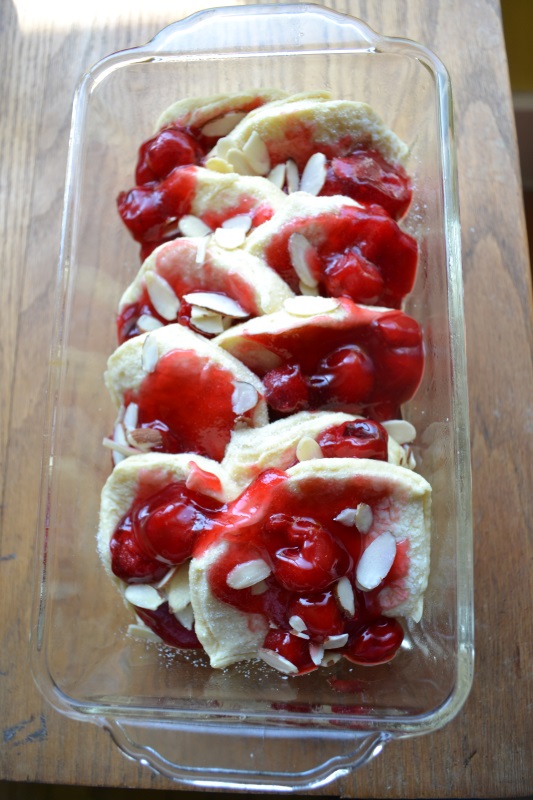 Make it a Meal: 
This Danish makes a wonderful breakfast when teamed up with juice, coffee and a bit of fruit. Topped with vanilla ice cream, this Danish becomes dessert!
Add Breakfast Casserole, Banana Bread, or Blueberry Coffee Ring to round out the meal.
Variations:
Trade the cherry pie filling for your favorite flavor. Blueberries, Apples and Peaches work well.
To make the Danish look pretty in the baking dish, I alternated sides of the dish when layering, overlapping the biscuits from left to right as well as the length of the pan. A light sprinkle of coarse sugar on top gives a bakery appearance.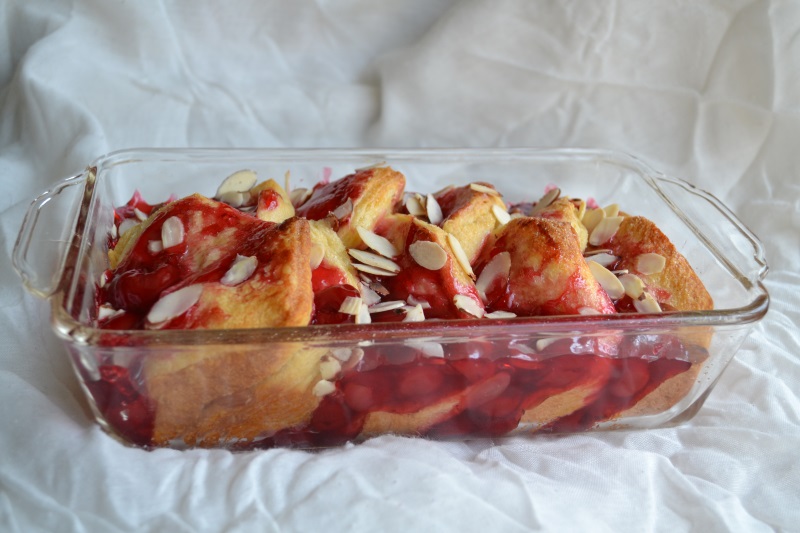 Noel Lizotte is announcing the publication of her newest cookbook:  "30 Freezer Meals for Your Slow Cooker". Recipes are from the cooking classes taught recently and from her website. Order your copy of the cookbook at www.ApronFreeCooking.etsy.com
Follow ApronFreeCooking.com on Facebook.
Pin It