Grandma's Lil Smokies Casserole is one of my family's favorite dishes. Apparently it's a popular dish with many other families as well! I've been having lots of traffic to this recipe in my archives.
You'll love this recipe's simplicity – some basic ingredients, that you may already have in your pantry, and a few steps to make this satisfying meal.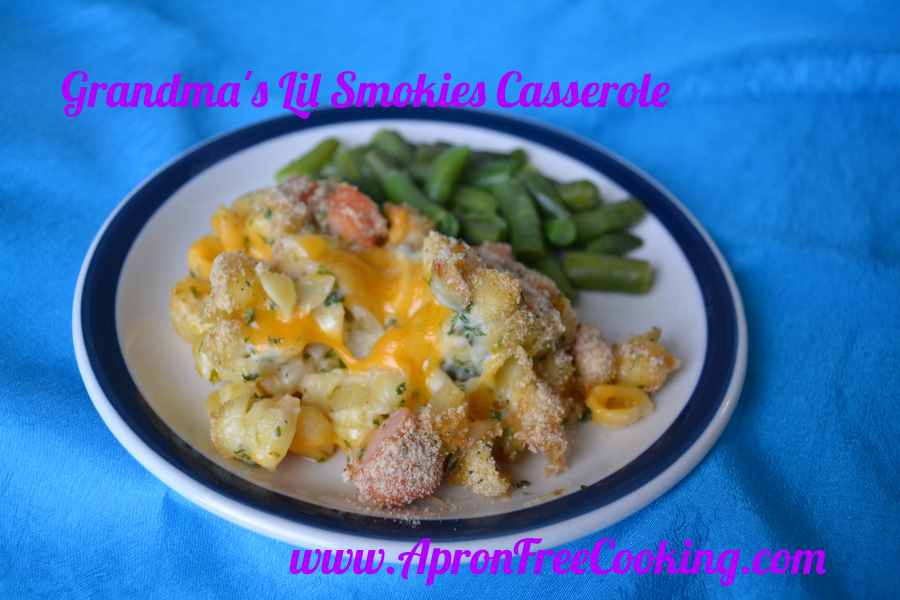 We like this dish as an alternative to macaroni and cheese, which we love and eat on a weekly basis…but this is a nice change with the more savory flavors.
I know 1/4 cup of parsley flakes sounds like a lot. You'll be surprised to find that's not even half of a typical container from the spice shelf. All I can say is that the people who package spices sure do pack a lot of flakes into those little jars and bottles!
This old fashioned recipe is one that I pulled from my grandmother's recipe box. When she passed away, her recipe box was given to my mother, who handed it on to me. I really appreciate the treasures in that box! If you have a recipe box that's been handed down, you know what I mean!!
Ingredients
½ lb (8 oz) macaroni
¼ cup parsley
½ lb sharp cheese
1 package (12 oz) smokie links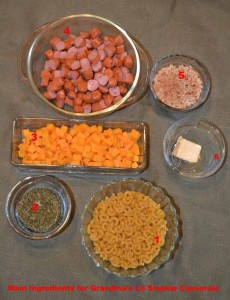 White Cream Sauce Ingredients
4 TB butter
4 TB all purpose flour
1/4 tsp salt
2 cup milk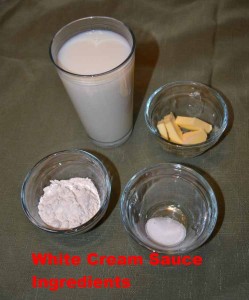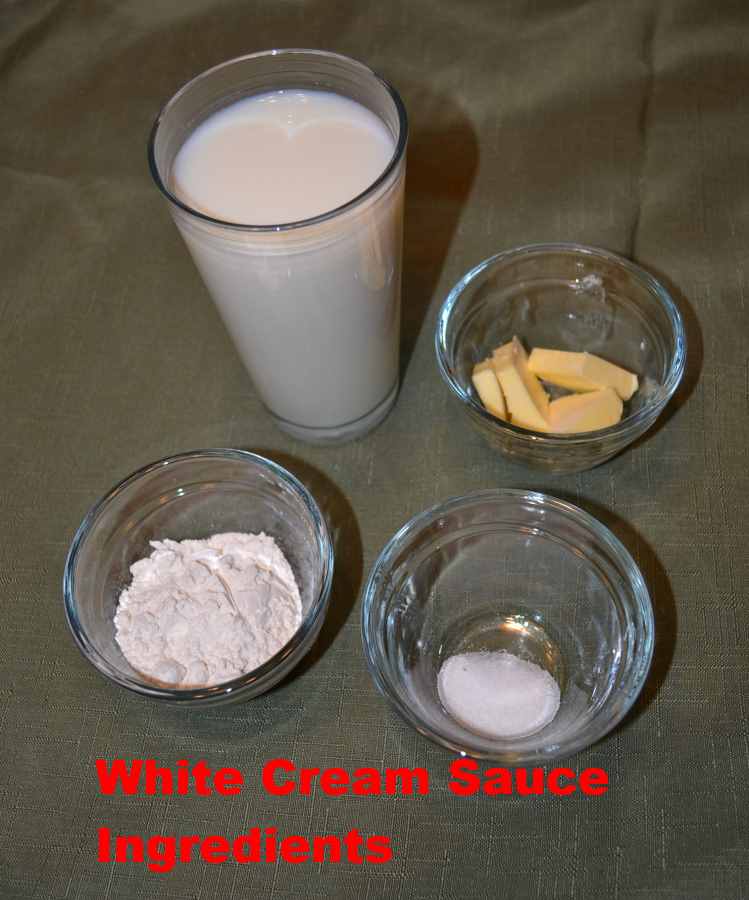 Recipe Instructions
Cook macaroni. Drain. Preheat oven to 400 degrees Fahrenheit. Cut the smokie links into 1/2 inch bits. Cut the cheddar cheese into 1/4 – 1/2 inch pieces.
Layer the macaroni, smokie links and cheddar cheese in a 9×13 baking dish.
Make the white cream sauce. Melt butter in saucepan over low heat. Blend in flour, salt, add dash white pepper. Add milk all at once. Cook quickly, stirring constantly, until mixture thickens and bubbles. Pour into casserole dish over macaroni, smokies, and cheese.
Sprinkle top with buttered bread crumbs. Bake at 400 degrees Fahrenheit for 20 – 30 minutes or until heated through.
Approximate Nutrition Information:
Amount Per Serving: Calories: 340, Total Fat: 22g, Cholesterol: 47mg, Sodium: 640mg, Total Carbs: 21g, Dietary Fiber: 1g, Sugars: 4g, Protein: 14g.
My dad often told the story about this casserole, as one of the few dishes my grandmother made from "scratch" as most of her cooking involved boxes, cans and mixes. A few years ago, I made this casserole in honor of my father's birthday, and I'm glad I did. He enjoyed the meal and we had a good visit. The bittersweet note to that story, is that he passed away before celebrating another birthday.
Lesson learned – celebrate each day and savor the meals and the moments that you have! Those moments become memories to cling to!
Step by Step Photos
Gather the ingredients for this recipe.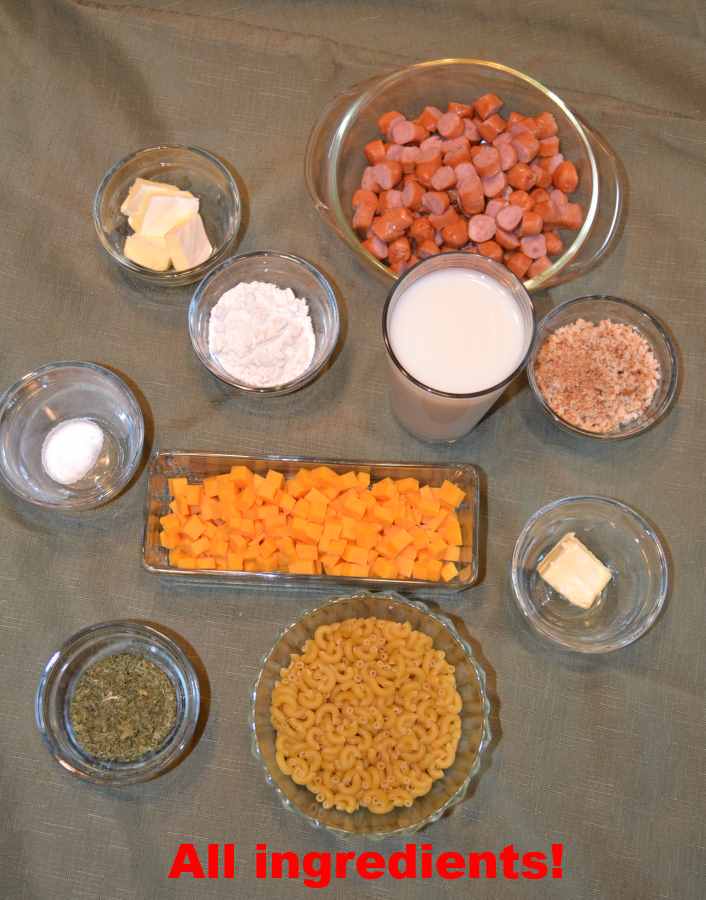 Start with the main ingredients, begin by cooking the pasta. By the way, if you don't have elbow macaroni and you do have small shells, or twists, you may certainly substitute the pasta shape you have on hand.
Then make your white cream sauce.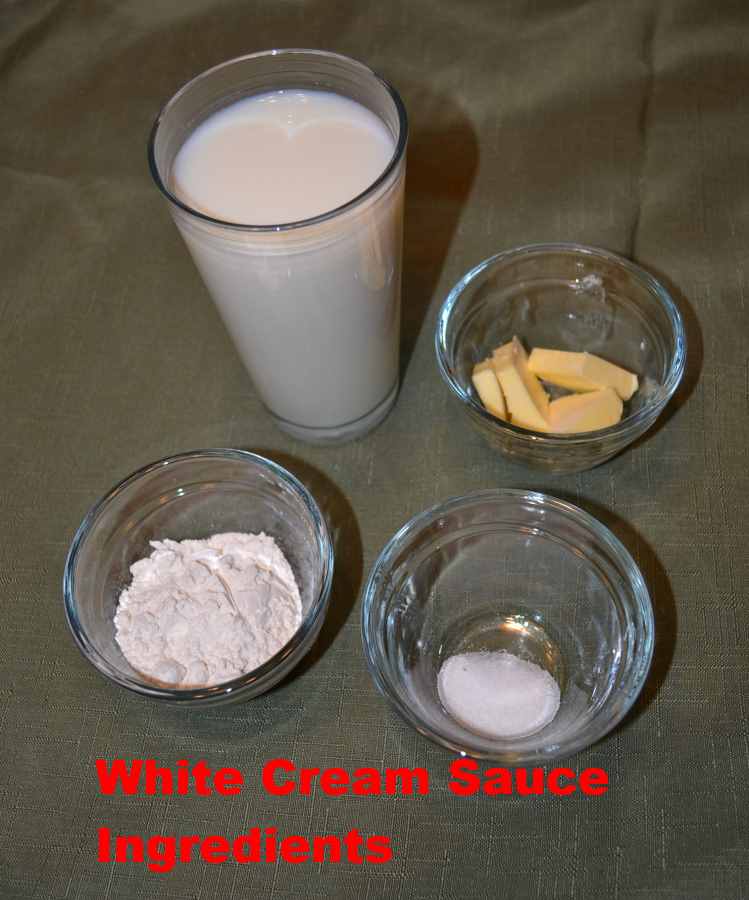 When it's time to eat, your family will love this casserole!
This recipe featured on:
Inheritance Recipes collection co hosted by PebbleSoup & CoffeeandVanilla.
Click picture to order your copy of the 30 Freezer Meals for Your Slow Cooker book.