This fruity yet spicy pineapple salsa will have you reaching for another chip to dip, then another. You won't believe how simple it is, based on the flavor impact this salsa carries!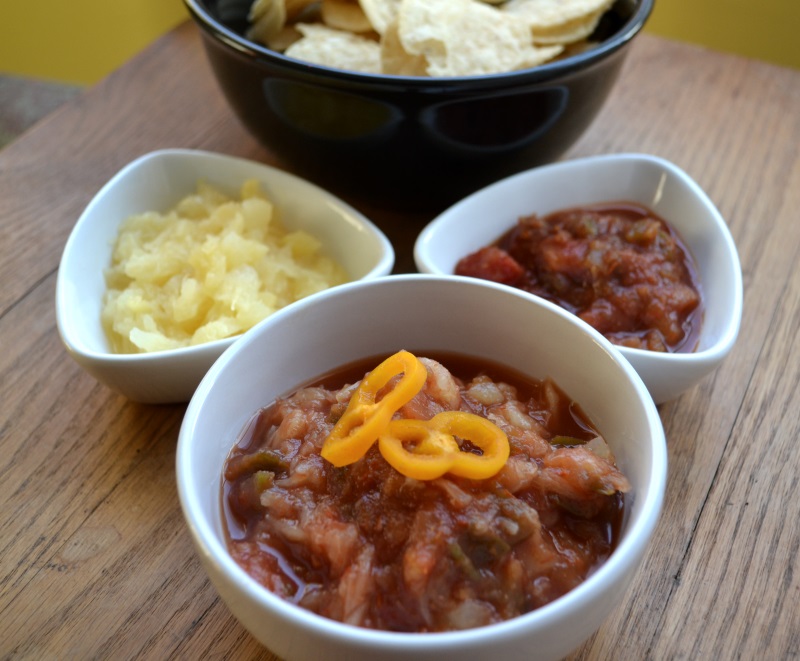 Everybody loves chips and salsa. Just try going to a Mexican restaurant and ignoring the bowl of chips and salsa that's placed on the table! This pineapple salsa adds a bit of sweetness to the spice and is so easy to make, you won't mind making it for every party you host this year!
When I was a single mom and the kids were inviting friends over all the time, I needed to find foods that I could serve to the crowds of teenagers who migrated through my house. If you've had a flock of teens around, you know they can demolish a food supply faster than a plague of locusts!
Chips and salsa were always a popular snack food with the kids, because they could eat as much or as little as they liked. I liked it because a) it was a cheap snack food! b) there was some nutritional value – however minimal (let's face it – better than Twinkies!) and c) easy enough to fix that the kids could do it themselves with out making a mess of the kitchen.
And making a mess of the kitchen has happened. Teens making pizza rolls at 11:30 pm, cut out cookies at 8:00 pm, pancakes at 3:00 am … those are messy events.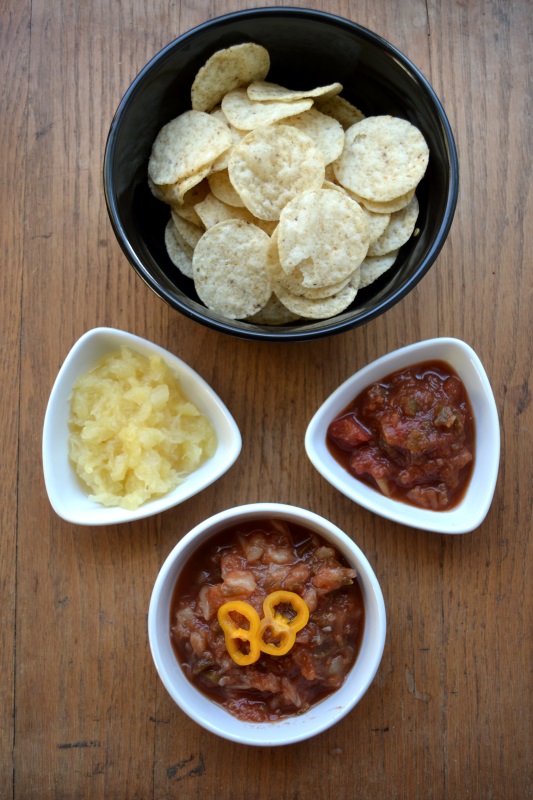 The boys my son would bring home usually only appeared from their video game room when food was available. They weren't picky about what the food was. In fact, they did a very nice job of cleaning up any leftovers I might have in the fridge! My daughter and her friends were a bit more picky, they wanted food that tasted good but if they were worried about calories or fat grams that played into their snack plans.
This pineapple salsa seemed to fit all the requirements for the teens and I like it because it meets the #ConvenienceCooking criteria listed above.
Make It a Meal:
Let's face it, chips and salsa is totally snack food and really doesn't count as a meal. Unless that's all you're eating at mealtime. This pineapple salsa makes a nice appetizer when you're planing #TacoTuesday. It also pairs well with Taco Lasagna, Layered Up Nacho Dip, Nacho Corn Salad, Nacho Grande Boats and Homemade Salsa.
Pin It:
If you love this recipe and want to save it for later, pin it to your Pinterest account.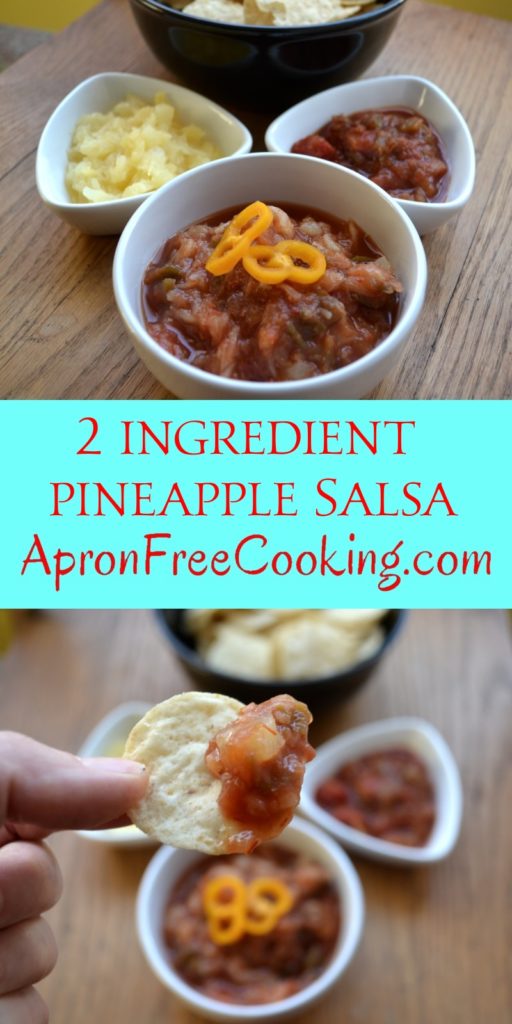 Pineapple Salsa Recipe
Ingredients
Your favorite jar of Salsa and a can of crushed pineapple.
Directions
Stir drained, crushed pineapple into the salsa. Serve in a pretty dish with nacho chips on the side.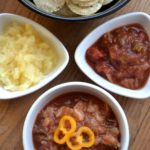 Pineapple Salsa
Spicy and fruity, this sweet salsa will have you coming back for more!
Ingredients
16

ounce

Salsa

14

ounce

Crushed Pineapple
Instructions
Mix salsa and pineapple completely.
Recipe Notes
Vary the heat of your salsa by selecting mild, medium or hot salsas. 

Approximate Nutritional Information:
Servings Per Recipe: 6, Amount Per Serving: Calories: 53, Fat: 0g, Cholesterol: 0g, Sodium: 545mg, Carbs: 13g, Protein: 1g
(please remember these are approximate and will vary slightly based on your ingredient selections.)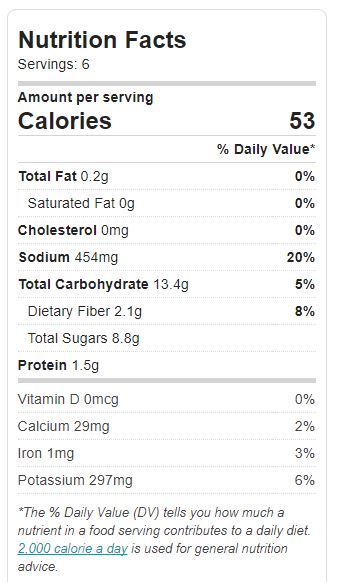 Shop Apron Free Cooking on Etsy
Follow ApronFreeCooking:
Twitter – @ApronFreeCook
This post may contain affiliate links . There are no additional costs passed on to you if you click on the links in this post. Any money earned from commission helps me cover the cost of maintaining this website.