January is Soup Month. No wonder, with the temperatures dropping and people wanting to stay on budget, soup is a popular menu item. I was able to find some super soups that will warm your soul and please your budget!
This collection of soups offers a little bit of something for everyone. These twelve super soups are full of flavor, easy to make and will offer a feast for the eyes as well as the tummy.
I love soup. I really don't think I've met a soup that I didn't enjoy. I'm sure there are many of you who feel the same way. January in Ohio is always cold. This year is an exceptional season, with record setting cold and wind chill values. It sure is a reason for me to consider moving to a warmer climate!
January is Soup Month, as officially declared by the marketing agencies of the world. Evidently, more commercial soup is sold in the month of January than any other month of the year. Again, if you're relating that to the weather, in many regions January is also the coldest month. However, I have to wonder if the Christmas excesses play into this equation as well.
Ham Bean Soup Left Over Make Over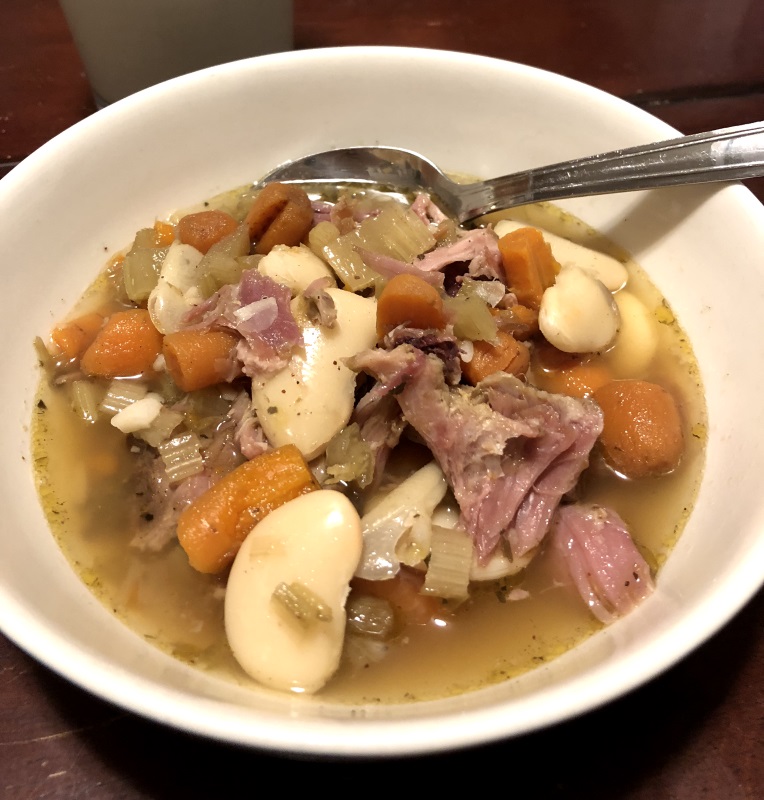 Those giant holiday meals that we all make tend to fill our refrigerators and freezers with plenty of leftovers. Use the Ham Bean soup recipe to finish off that ham bone, or use this Tuscan Turkey Soup recipe to deal with that turkey hiding in the roaster.
Christmas and the holiday season are full of expenses, rich food, party drinks and entertainment. Since soup is one of the most inexpensive and nutritional foods, I wonder if people are simply using super soups as a way to recover their balanced diet and budget.
It seems like I have spent most of life living on a budget and trying to maximize by grocery dollars. Soups definitely help stretch those dollars into two or even three meals. This bean soup with corn is one example of a dollar stretching meal.
Most popular soups
I did a quick Google search on the most popular soups in America. Guess what? No surprises there:
Chicken Noodle
Tomato
Clam Chowder
Minestrone
I suppose the next five on the list would include Vegetable, Beef Vegetable, Chili, Italian Wedding and Bean. That's just a guess though based on what I see advertised in restaurants and my own preferences! I'm pretty sure we could all agree these are super soups!
Super Soup Collection
Tomato Soup Recipe
There's nothing like a cup or bowl of tomato soup. Add some basil and you'll make me a happy girl.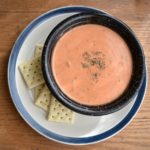 Homemade Tomato Basil Soup
This homemade super soup is full of the flavors you love: tomato, basil, cream.
Ingredients
14

ounce

Tomato with Basil

13

ounce

Coconut Milk

1

tablespoon

Dried Basil
Instructions
Using a medium saucepan over low to medium heat on your stove top, combine all ingredients.

Stir occasionally while heating for 10 minutes.

Serve with a sprinkle of added basil or croutons.
You can try this more modern version of the classic Split Pea Soup. Add some chunks of ham and top it with bacon bits, you'll have a popular family food in no time! Another of my family's favorites is this Chicken Fajita Soup. You can easily up the spiciness by adding peppers or hot sauce! That's one sure way to clear your sinuses!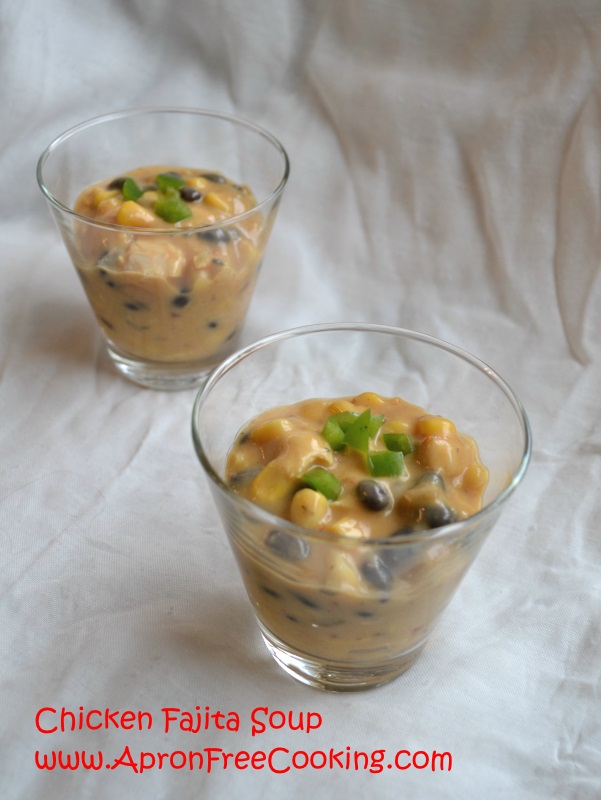 This vintage recipe for Mushroom Soup can be made in a matter of minutes and is very rewarding. The aroma will tempt even your picky eaters to the kitchen to see what is for supper!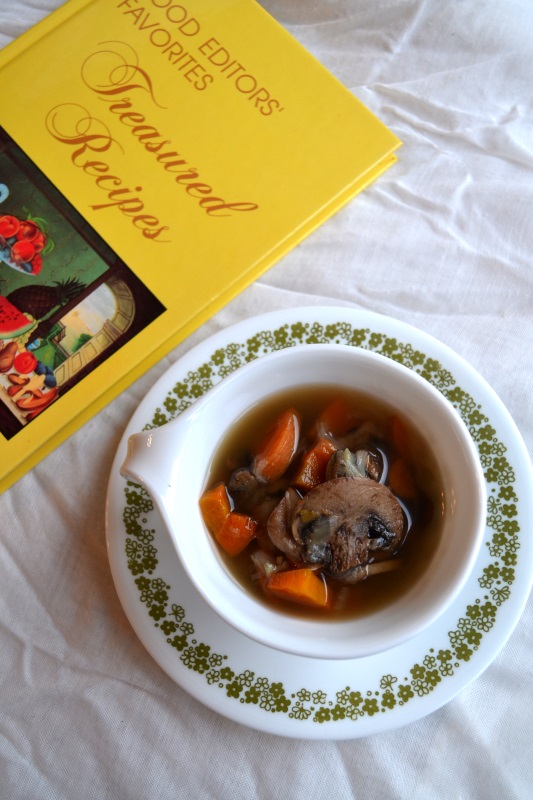 Often commercial soups get a bad reputation due to high sodium, high fat, low nutrient and other content complaints. However, with advances made in processing and due to better consumer demand, more and more soups are available in low or no sodium versions as well as focused towards diet plans of consumers.
This homemade cream of celery soup can be eaten by the bowlful, it's so good! But it can also be used in any recipe that calls for cream of celery soup.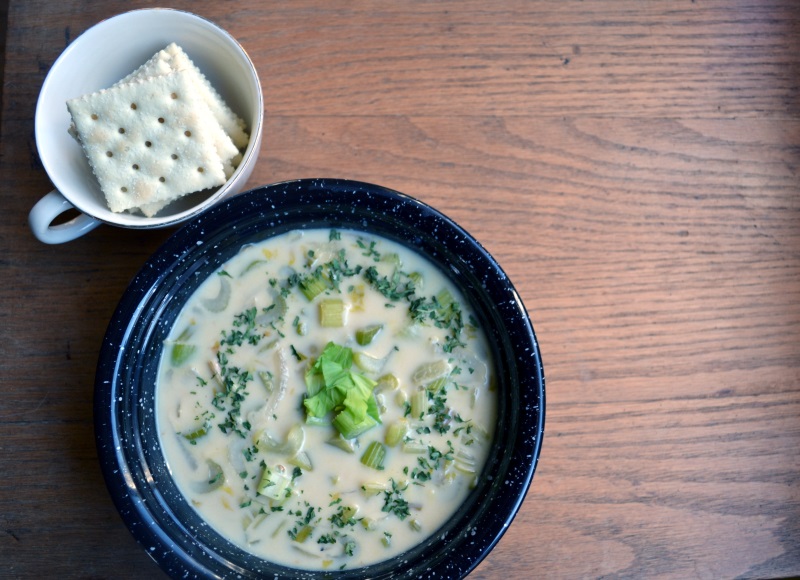 I've made several healing super soups: Carrot Turmeric and of course, Chicken Noodle. Some other favorites at my house are Chicken Sausage Gumbo and French Onion soup.
If you're feeling under the weather, but you're the only one in the house who is, or if you just don't feel up to cooking a large pot of soup, this healing soup for one is what you need. Not only is this soup full of anti inflammatory and nourishing ingredients, it's vegan and gluten free. 
Italian Wedding Soup
If you're looking for a classic soup, this Italian Wedding soup is at the top of the list. There's few other soups more popular. However, show me a restaurant that doesn't offer this super soup in the rotation and I'll show you a Mexican restaurant! This recipe is full of chicken, meatballs and that incredible broth. 
Broccoli is one of those vegetables that seems to be made for soup. It cooks up so wonderfully and pairs perfectly with cream and cheese! This particular recipe is low carb and quick and easy!
Vegan Gluten Free Chicken Noodle Soup
The healing properties of chicken noodle soup have long been debated and investigated. I'm not sure about the medical aspect of the debate, but I am positive about the warm and loving feeling a bowl of this soup gives! There's nothing like it when you're feeling ill. This particular version is perfect for folks on specific eating plans also: vegan, gluten free, allergy free.
Butternut Squash Kale and White Bean Soup
This soup screams fall and harvest to me, but I really can't argue with the winter warming spices used. I think this probably is a great soup, no matter what the time of year might be. This recipe can be made in about 45 minutes which means you can have homemade soup even on a work night! 
Cabbage and ground beef are budget friendly ingredients that can be found in any grocery store. You'll love this recipe for it's flavor as well. The bonus, you can make it in your crock pot or instant pot! 
Make It a Meal:
Add some grilled cheese sandwiches, sub sandwiches, a salad or just some biscuits or bread and butter along side these soups.
Pin It:
If you love this collection and want to save it for later, pin it to your Pinterest account.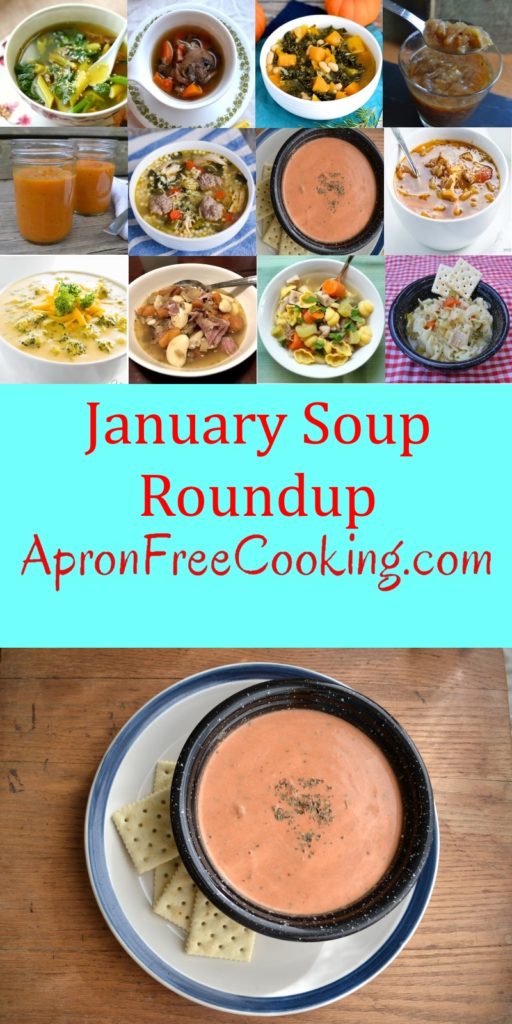 Shop Apron Free Cooking on Etsy
Follow ApronFreeCooking:
Twitter – @ApronFreeCook
This post may contain affiliate links . There are no additional costs passed on to you if you click on the links in this post. Any money earned from commission helps me cover the cost of maintaining this website.