Vintage cookbooks are a fascinating trip through history. You don't believe me? Pick up a cookbook from the 1950's or 1970's, page through it and get back to me.
I'm constantly amazed at the changes we've made in our tastes, spice selections, cooking methods and even main ingredients. (I remember finding recipes for wild game in one book that included ground hog and squirrel meats!)
Cookbooks from the 1970's relied on MSG as a main spice. Today, we avoid it like a bad case of chicken pox. 1950's cooks often used cooking methods that we wouldn't dream of today, unless we were dealing with a power outage … think wood or coal burning stoves.
1959 The General Foods Kitchens Cookbook
Hardcover, 436 pages
Condition: shelf wear on cover edges, stain and watermark on cover, pages in very good condition, missing dust jacket
First Edition, First Printing
Price: 17.00
This book was intended to be a daily reference book for newly married women and cooks of all sorts. The book has everything you would need to plan nutritious and balanced meals for your family.  The beginning includes a paragraph that holds as much truth today as it did in 1959.
"Nowadays, when the cook is also housemaid, chambermaid, waitress, nurse, chauffeur, gardener as well as wife, mother, job holder and community leader, the dailiness of food preparation is more challenging than ever."
The text is interspersed with drawings and photos illustrating the points and recipes. The photos still show the brilliant color typical of 1950 and 1960 photography printings.
Table of Contents
Family Meals
Company for Dinner
Cooking Native Meals from Home and Abroad
Daytime Entertaining
It's a Party
Home for the Holidays
The Family Milestones
The Meals Outdoors
How to Feed a Crowd
How to Rise to the Occasion
Maple Blended Butter
1 cup butter, softened
1/8 teaspoon salt
2 cups maple syrup
Whip softened butter and salt with an egg beater. Gradually add syrup and continue to beat until thoroughly blended. Serve on pancakes.
Easy Crème Brulee
1 package butterscotch or vanilla pudding and pie filling mix
2 cups milk
½ cup firmly packed brown sugar
Combine the pudding mix and milk in a saucepan. Cook and stir over medium heat until mixture comes to a full boil. Remove from heat. Pour into a greased 1 quart baking dish or glass pie plate. Chill. Sprinkle sugar on top and let stand at room temperature 10 to 15 minutes. Then place under broiler until sugar is melted and bubble. Serve warm or cold. Makes 4 servings.
Ever Ready Blend
5 pound bag all purpose flour
½ cup double acting baking powder
3 tablespoons salt
3 ½ cups shortening
Divide flour into fiver portions. Mix baking powder and salt and divide into five portions. Sit one portion flour and one portion of the baking powder and salt into very large mixing bowl or dishpan. Repeat sifting until all dry ingredients have been sifted. Cut in shortening with pastry blender or two knives until finely divided and mixture resembles coarse meal.
This is a basic baking blend which may be stored in lightly covered glass jars or crockery bowls for several weeks. It may be used to make biscuits, muffins, pancakes, coffee cakes or other delicacies.
See more Vintage Cookbooks at the ApronFreeCooking store on Etsy. I have added lots of the treasures I find on my book scouting adventures to the list over there. My bookshelves can't hold all the great cookbooks I find!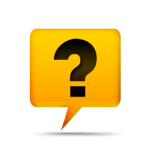 How do you top your pancakes? 
PS: Don't forget to sign up to receive Apron Free Cooking updates using the buttons in the upper right margin!