Spoil your dog with homemade pet treats. Know what ingredients are in his cookies. Save money on dog snacks by making your own in bulk.
The Good Dog! Pet Cookbook will help you keep you dog in treats.
Spoil your dog with homemade dog treats. Good Dog! Pet Cookbook
Click To Tweet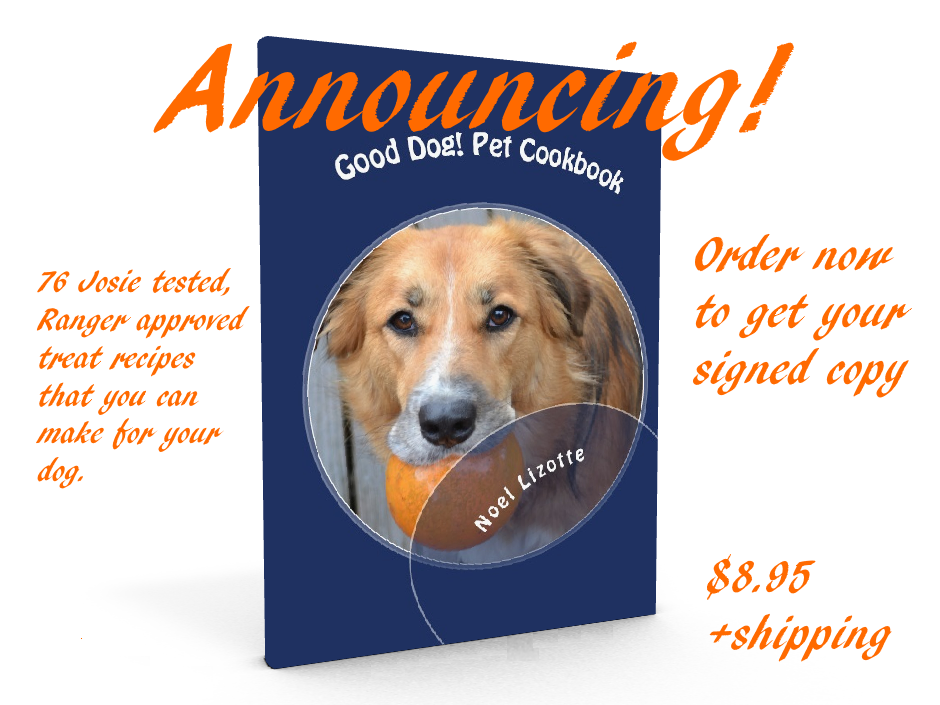 With all the media discussion about dog treats that are being recalled, or full of dangerous ingredients, many people are making their own dog treats at home. We are some of those people. This book is full of recipes that we've tested on our own two Border Collies. 76 tried and true treat recipes.
I like to say these treats are Ranger tested and Josie approved! Trust me, food motivated dogs that they are, they still won't sit up and beg for yucky treats. The recipes we've included in this book have gotten their attention for either flavor or scent.
That's Josie's picture on the cover! Isn't she something? She could chase and fetch that ball all day long if we let her!
Click here to buy your copy today!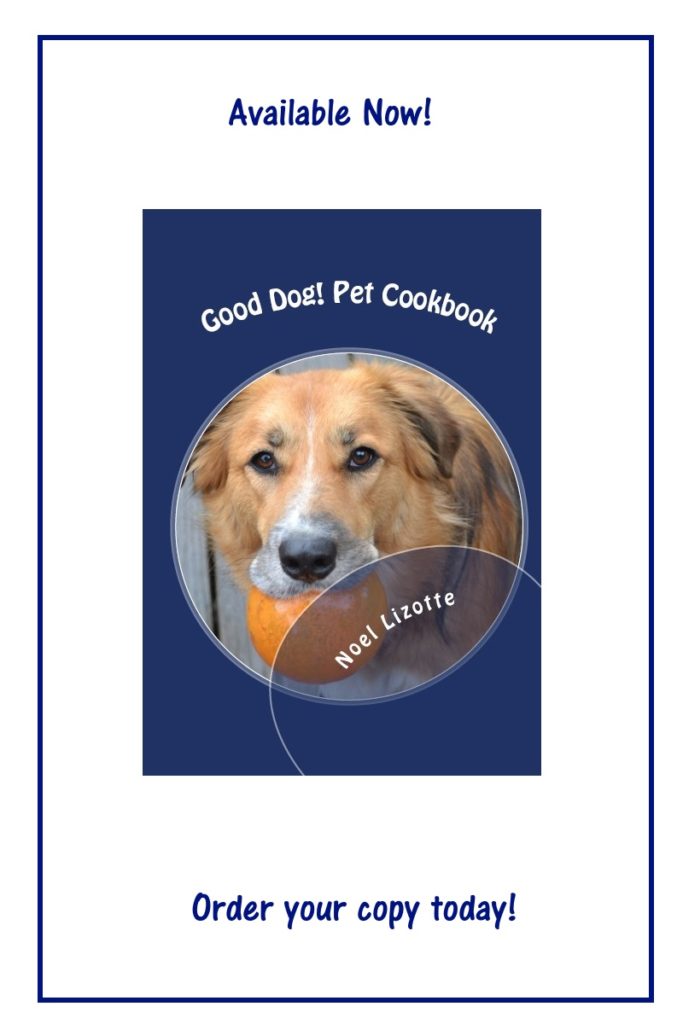 Available on Amazon and Barnes & Noble for international shoppers.
Get your copy today.
This paperback cookbook is 9×6 inches and 100 pages of simple recipes. You don't have to be a gourmet cook or 5 star chef to make these homemade treats for your dog. All you need are some basic cooking skills and a few pieces of equipment. Some of the recipes are so simple, all you do is mix and freeze, then serve!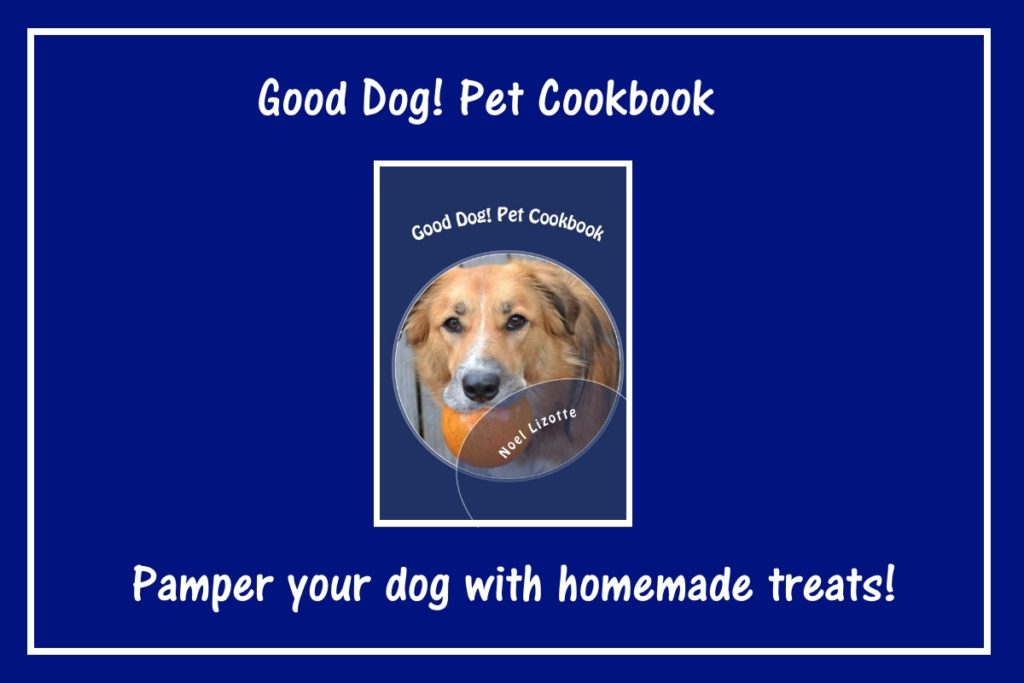 Treat Tips
Share these tips on your social media.

Toxic foods for dogs - Xylitol, caffeine, apple seeds, raisins and onions.
Click To Tweet

Dog Treat Tip - frozen yogurt in an ice cube tray makes perfect dog treats for hot summer days!
Click To Tweet

Two ingredients - baby food and flour - can make a delicious dog treat!
Click To Tweet
Accolades
"The book is great!! I have one and gave one as a gift! Gonna have to have a bake-off, lol!!"
~Lynn W. from Alabama

"I am making the Elvis Peanut and Banana cookies today!! I will bring some over for your boys to sample. This is a WONDERFUL cookbook. I LOVE it 💕 I bake every weekend for my 8 collies and border collies. We are having fun trying all these Wonderful new recipes and of course I share them with my backdoor neighbor Howard and his pups 😊"
~Jeanne Z. from Texas
In the Media
Richland Source – Interview, read here.
Mansfield News Journal – Interview, read here.
Galion Inquirer – Interview / Feature, read here.