Warm, spicy, comforting chai. What can be better to drink while you're sitting beside the campfire waiting for the rest of the group to wake up and make breakfast? This chai recipe is super easy to make and even easier to take with you on the next camping trip.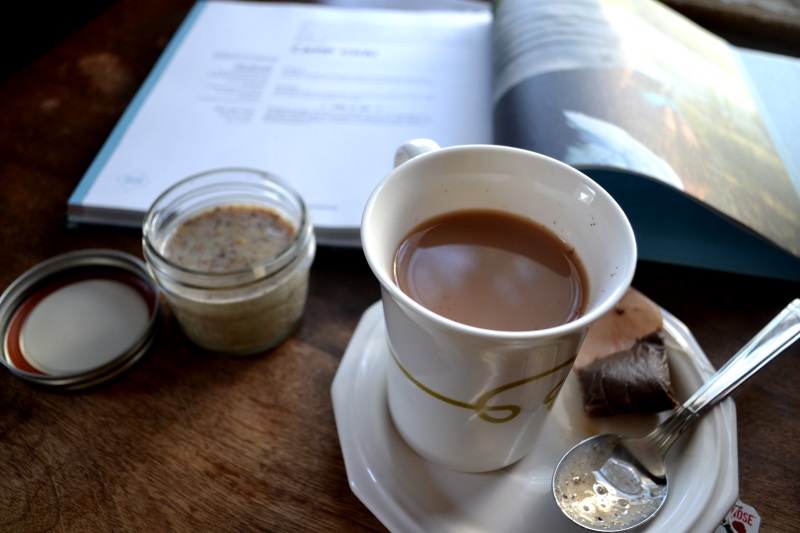 With only five ingredients, anybody can mix up this concentrate. Take a small jar with you and add to your favorite black tea or even coffee. Camping never seemed so glamorous.
This recipe is from The New Camp Cookbook, just released last month. If you are a camping family, or know a camper, then you need this book.
Written by Linda Ly, who writes the blog, Garden Betty, this cookbook is a camper's handbook for gourmet meals. Moving far from the realm of the peanut butter and jelly sandwiches and granola bars that I am used to packing for camp trips, this book has me reconsidering my camp cooking.
Honestly, you'd think since I take a French Press for coffee making while camping, I'd be a bit more adventurous in the meals category. Not really.
But not anymore!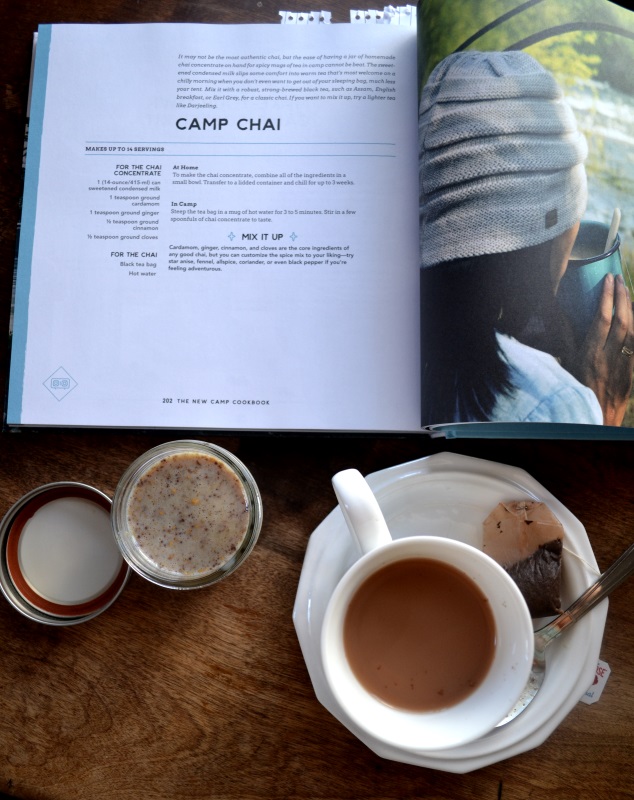 Since my husband doesn't care much about food, as long as it's edible and he's filled up, camp cooking has always been more about my needs. And I didn't want to pack in a ton of equipment, gear and ingredients. Thank goodness Linda Ly includes instructions on how to prep, pack and prepare food for the trip to the campsite.
It's not as much work as I thought it would be.
The recipes Linda Ly shares throughout the book are fairly simple to assemble and draw their gourmet quality from the ingredient list and presentation. Not from fussy and complicated cooking methods.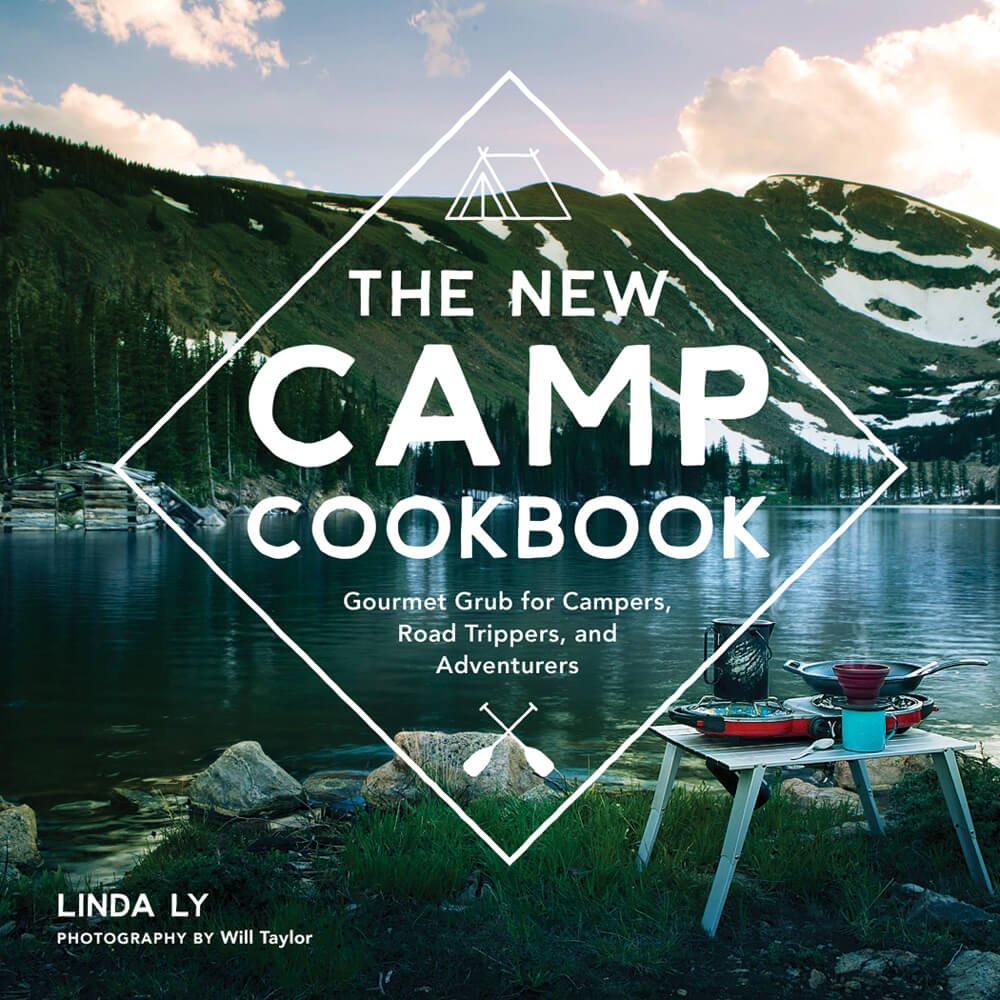 Book details:
ISBN: 978-0-7603-5201-4
Author: Linda Ly
Photographer: Will Taylor
Publisher: Quarto Publishing Group USA Inc
You can purchase a copy of this cookbook on Amazon, Barnes &Noble and other retailers.
I received my copy in exchange for this review, and let me tell you, I'm thinking about buying several copies to give as gifts to friends who camp.
Campfire Chai, the perfect way to start your morning at the campsite. Easy to carry in and easy to make!
Click To Tweet
Campfire Chai Recipe
Ingredients:
Sweetened Condensed Milk
Ground Cardamom
Ground Ginger
Ground Cinnamon
Ground Cloves
Directions:
Mix all ingredients together.
Store in airtight container.
Add to your favorite hot tea.
For exact portions and complete recipe, see page 202 of The New Camp Cookbook. I can't give away all the secrets!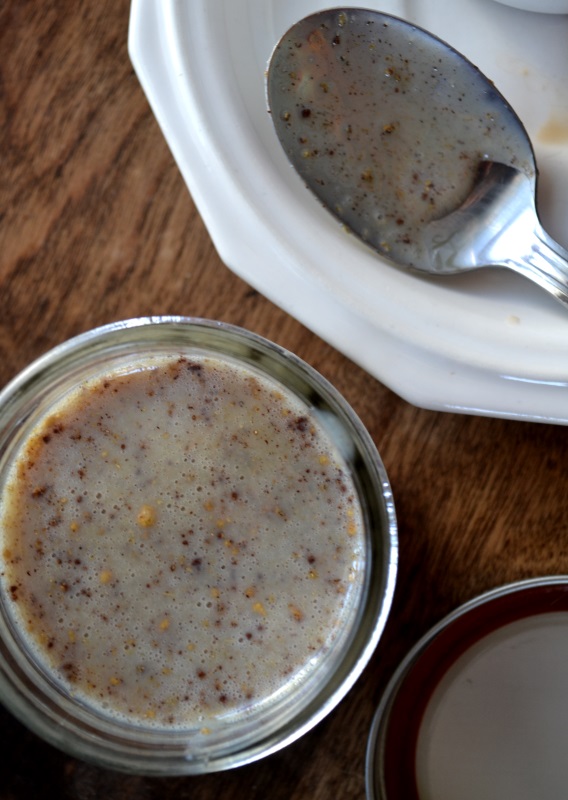 I mixed up some of this concentrate this afternoon and had a couple of cups. Delicious! You can see all the bits of spice floating in the concentrate …you know that's going to be yummy.
The sweetened condensed milk added enough sweetness that I didn't need any other added to my cup of tea – so no extra sugar, honey, etc. The campfire chai was the perfect drink to sip while I sat on my deck reading. I can imagine how wonderful it would be on a crisp morning at the campsite.
I spent a couple hours leafing through the pages of the book and marking recipes to test out. Stay tuned for more recipe reviews.
Pin It!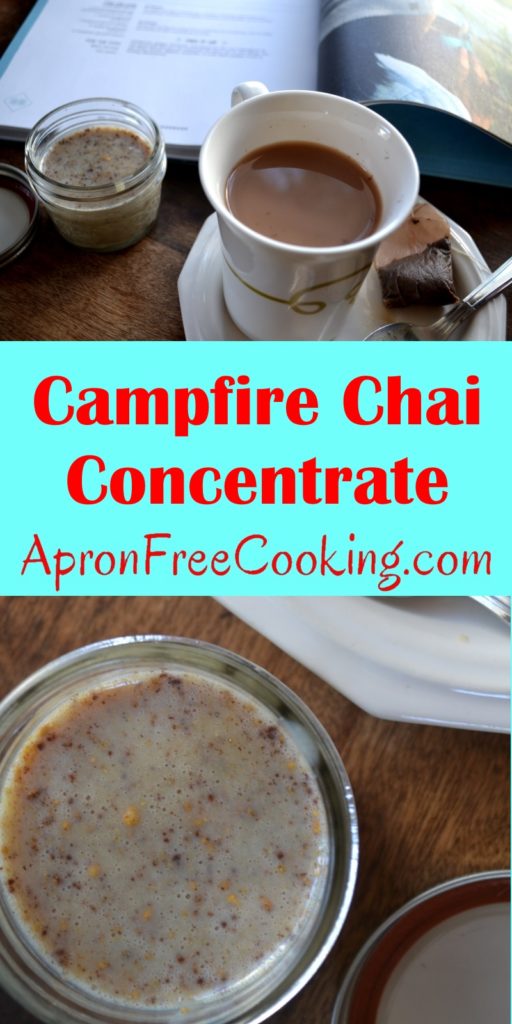 Shop Apron Free Cooking on Etsy
Follow ApronFreeCooking:
Twitter – @ApronFreeCook
This post may contain affiliate links . There are no additional costs passed on to you if you click on the links in this post. Any money earned from commission helps me cover the cost of maintaining this website.