A little spicy. A little sweet. A lot of flavor and easy to spread around. This spicy Thai chili tuna spread is the perfect addition to your holiday buffet.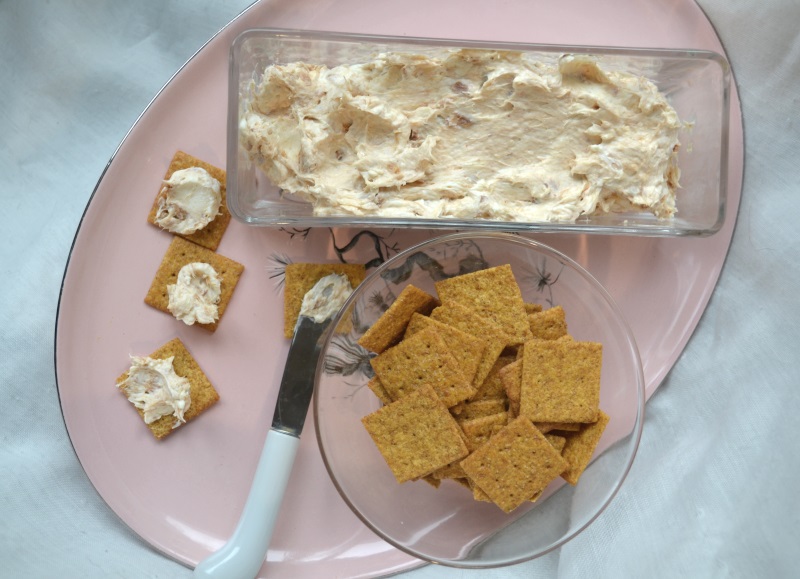 This recipe takes full advantage of #ConvenienceCooking methods by using a prepackaged tuna and only three other ingredients.
I found a snack packet of tuna at the market this last weekend. I tossed it in my cart because I was quite intrigued. Bumble Bee makes these great seasoned tuna kits that you can carry in your purse, book bag or coat pocket and not worry about refrigeration. I'm sure that I'm late to the game and the rest of the world already knows about these great things. I purchased the Spicy Thai Chili flavor, because, well, why not. (This is not a sponsored post, Bumble Bee has no idea that I'm talking about their product. I just loved it!)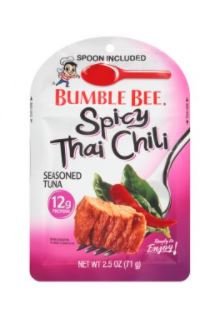 Instead of just snacking on the tuna right out of the packet, I decided to use it in a spread for crackers. Of course, that means adding some cream cheese!
Due to the name of the tuna, I anticipated this spread to have some kick. After I tasted the completed spread, I was surprised that it's actually quite mild. If you're looking for some additional heat, use two of the Spicy Thai Chili tuna packets. Another way to add some heat would be to add a dash of hot sauce or a half teaspoon of red pepper flakes.
Spicy Thai chili tuna spread will be the hit of the buffet table.
Click To Tweet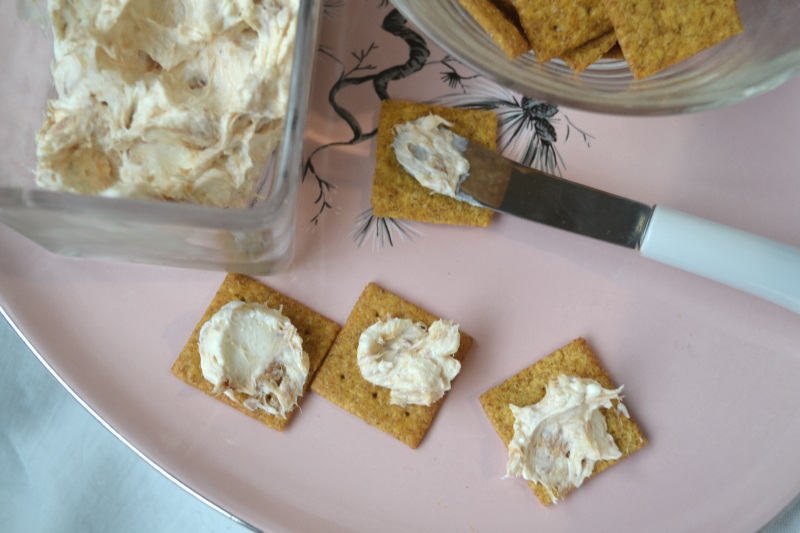 Make It a Meal:
Adding this spread to your buffet will keep your guests coming back for more munchies. Include some more appetizers and just make it a meal. Some of my other favorite dips are: Easy Creamy Cilantro Lime, Red Pepper Shrimp, Layered Up Nacho and Bacon Ranch Cheese Spread.
Pin It:
If you love this recipe and want to save it for later, pin it to your Pinterest account.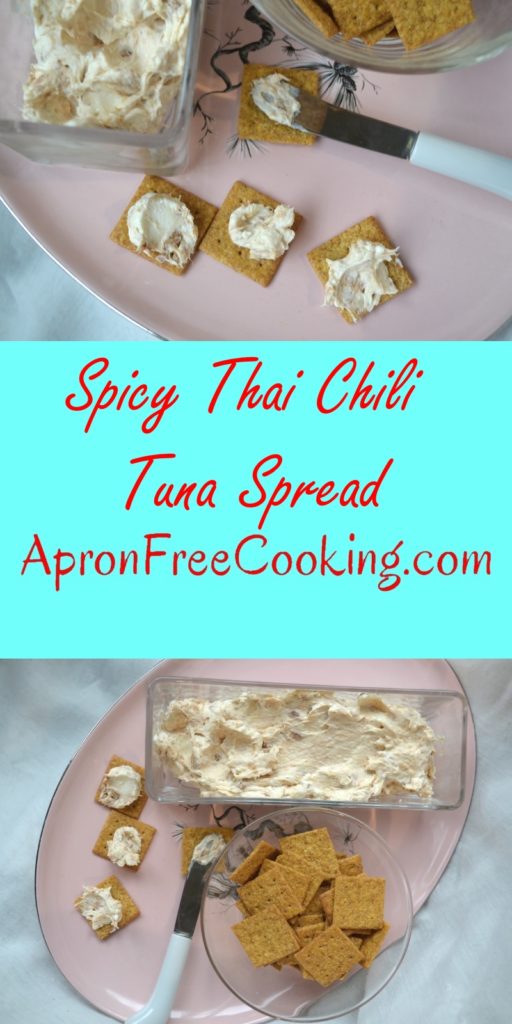 This spread makes a great breakfast when you use it to top bagels or toasted English Muffins. It's quite a versatile spread. I've used it as an appetizer, breakfast and even as lunch. I'm thinking I'll be keeping my eye out for more packets of this spicy Thai chili tuna. This was one impulse purchase that worked out well.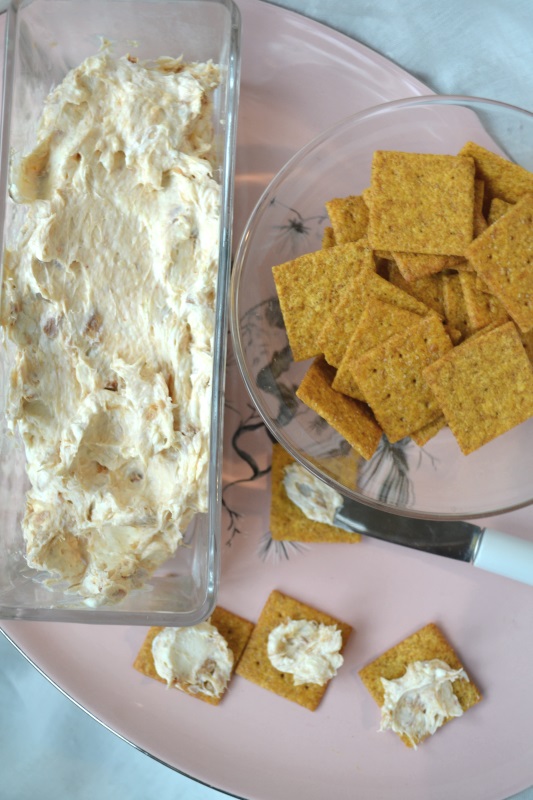 Spicy Thai Chili Tuna Spread Recipe
Ingredients:
8 ounces Cream Cheese
1/4 cup Mayonnaise
1/4 cup Sour Cream
2.5 ounce Spicy Thai Chili Tuna Packet
Recipe Directions:
Allow cream cheese to come to room temperature.
In a small bowl, blend cream cheese, mayonnaise and sour cream.
Stir in spicy Thai chili tuna until well blended.
Chill for one hour in refrigerator.
Approximate Nutritional Information:
Servings Per Recipe: 10, Amount Per Serving: Calories: 122, Fat: 11.2g, Cholesterol: 31g, Sodium: 119mg, Carbs: 2.4g, Protein: 3.6g
(please remember these are approximate and will vary slightly based on your ingredient selections.)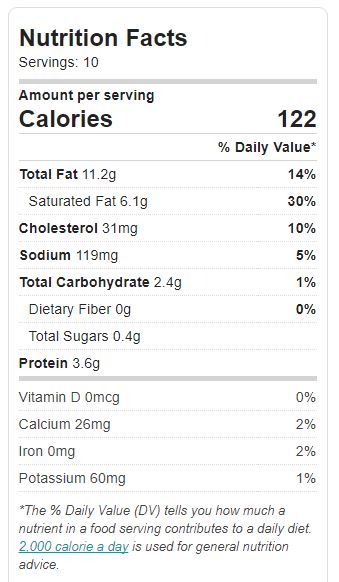 Shop Apron Free Cooking on Etsy
Follow ApronFreeCooking:
Twitter – @ApronFreeCook
This post may contain affiliate links . There are no additional costs passed on to you if you click on the links in this post. Any money earned from commission helps me cover the cost of maintaining this website.