Summer peaches are about the best tasting fruit on the planet. Add them into a simple coffee cake and you've got your morning break all taken care of. This peach coffee cake recipe is simple enough to make every day.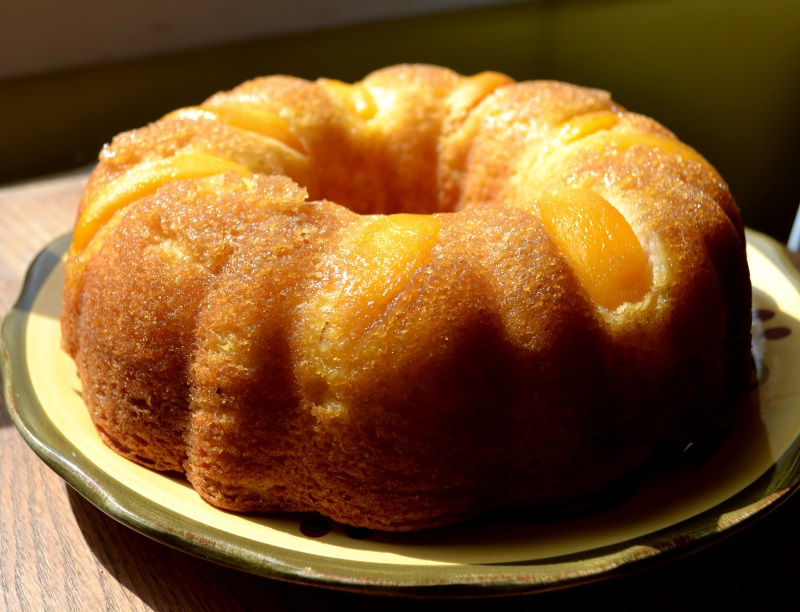 Invite the neighbors over, put the kettle on and have yourself a morning gab session. You'll be amazed at the gossip you learn when you feed the neighbors this peach topped and infused coffee cake. 
This cake starts out from a box mix, although if you have a great "from scratch" recipe for yellow cake, but all means use it! Since I'm not a great cake baker I trust in the magic of box mixes to help me out. It's what I call #ConvenienceCooking.
I've used canned peaches in this recipe too, for convenience sake and because I couldn't get my hands on some home canned peaches. My friend Robin puts up some amazingly delicious canned peaches. I'm not sure where she gets her fruit, but I know she uses a time proven recipe. Her peaches are good by themselves, but I like them best over a scoop of vanilla ice cream.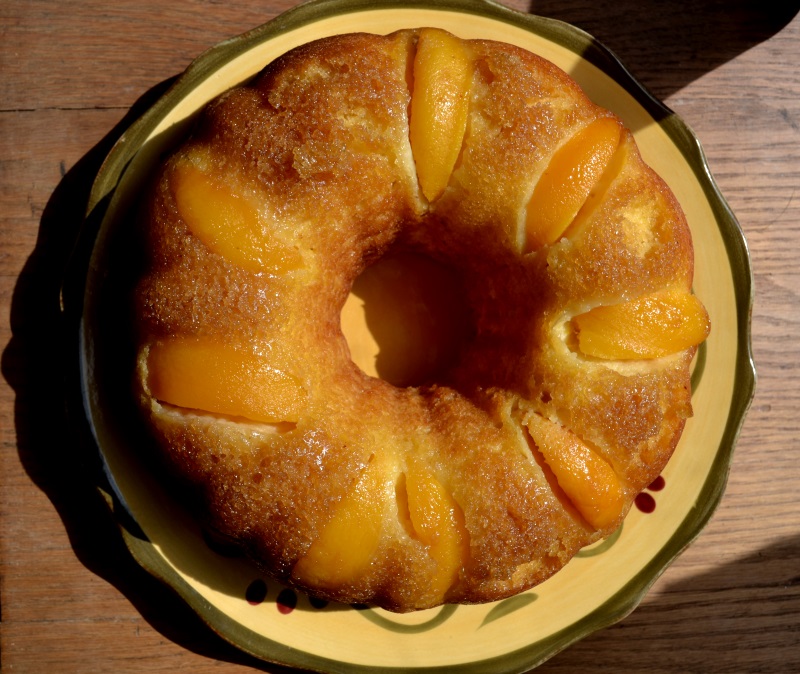 Summer peach coffee cake is perfect with a cup of coffee or glass of iced tea! Click To Tweet
You could use frozen peaches, which are usually flash frozen these days and taste like they were picked just from the tree. I love frozen peaches for smoothies and cobblers, too.
Make It a Meal:
This peach coffee cake is best with coffee, but it would work pretty well at brunch beside a Spinach Mushroom Quesadillas. It works equally as well for dessert after Taco Sloppy Joes or Chicken Gumbo.
Pin It: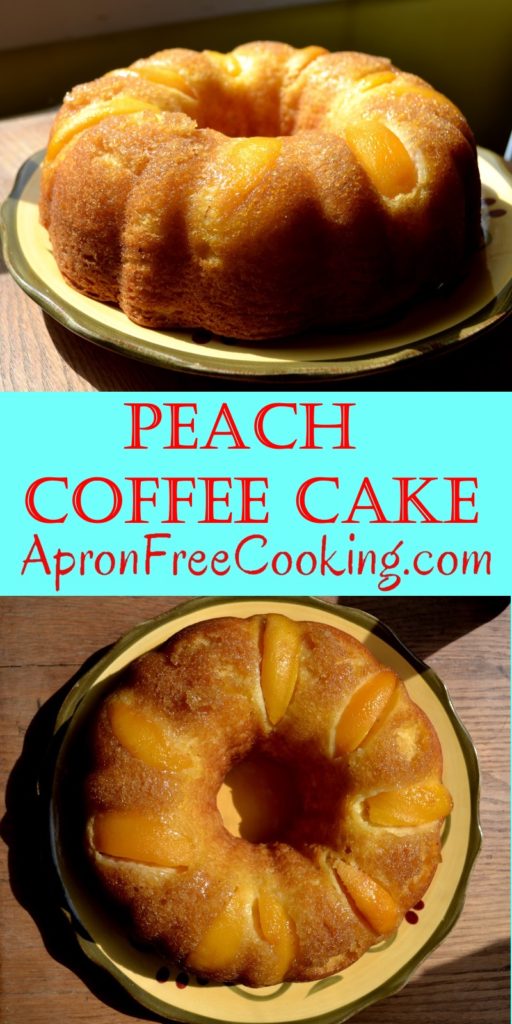 Peach Coffee Cake Recipe
Ingredients:
15 oz Yellow Cake Mix
15 oz Peaches
2-3 Egg
1/3 c Oil
Recipe Directions:
Preheat oven to 350 degrees Fahrenheit.
Spray Bundt cake style pan with non stick cooking spray.
Drain peaches over small bowl. Reserve juice.
Prepare cake mix according to package directions. Use the reserved juice in place of water.
Arrange peach slices in pan grooves. Lie the peaches with the rounded edge down in the pan. Space the slices evenly around the pan.
Gently pour the cake batter over and around the peach slices.
Bake at 350 degrees 45-50 minutes or until toothpick inserted to cake comes out clean.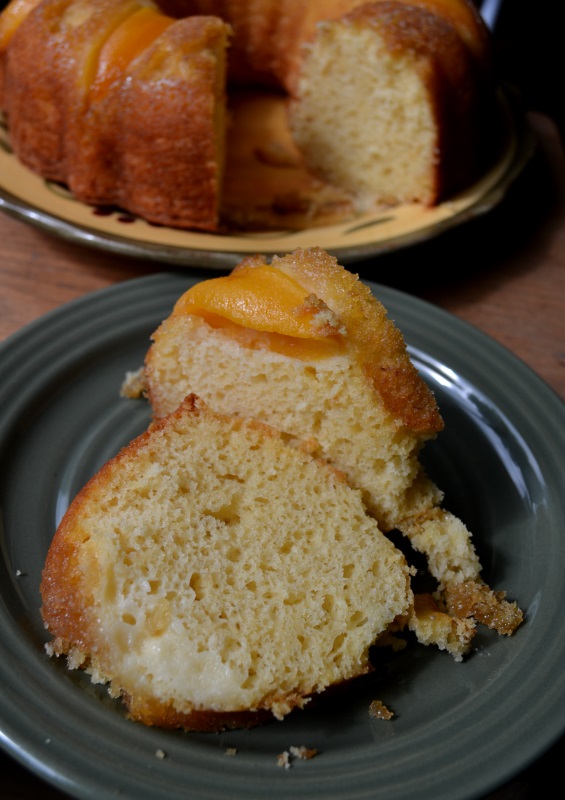 Approximate Nutritional Information:
Servings Per Recipe: 10, Amount Per Serving: Calories: 349, Fat: 14g, Cholesterol: 34g, Sodium: 292mg, Carbs: 54g, Protein: 5g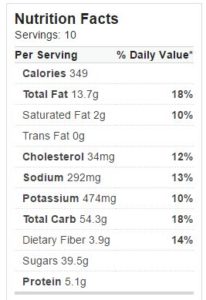 Shop Apron Free Cooking on Etsy
Follow ApronFreeCooking:
Twitter – @ApronFreeCook
This post may contain affiliate links . There are no additional costs passed on to you if you click on the links in this post. Any money earned from commission helps me cover the cost of maintaining this website.