This vintage recipe for smoked pickled eggs has been handed down over the generations because it's A) super simple and B) mighty tasty.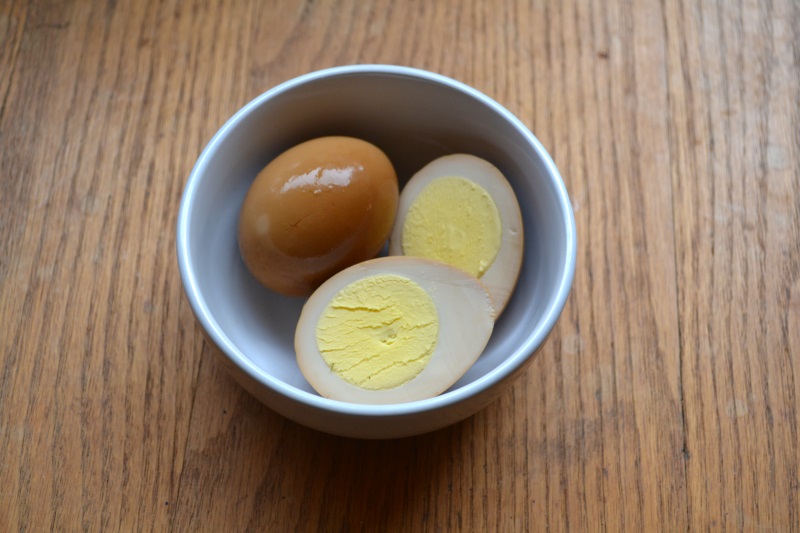 When I say it's simple, I'm talking only three ingredients plus water. If you can boil water, you can make this recipe!
Quite often when you're traveling the back roads of America and you stop at a bar or convenience store, you'll see a jar of pickled eggs on the counter. Sometimes beets are pickled with the eggs and the jar is a beautiful reddish purple color.
Other times, the eggs are floating in an amber, tea colored liquid. These are the smoked pickled eggs.
How to Make Smoked Pickled Eggs Video:
Sampling pickled eggs from the public jar can be an act of faith or daring. Frankly, you don't need to worry about the food safety in most cases, because vinegar acts as a preservative. The challenge is accepting the idea of the new and unusual flavor combination.
A serving suggestion for a quick snack plate – fill some small bowls with peanuts, black olives and radishes to serve along with your smoked pickled eggs.
You can also dice these eggs and mix with a bit of mayonnaise and make a smokey egg salad sandwich.
Variations:
If you're not a fan of Liquid Smoke, you can substitute soy sauce or Worcestershire sauce in this recipe. The eggs won't taste smokey, but will have the hint of salty flavor that those sauces are known for.
Make It a Meal:
These smoked pickled eggs are a great snack all by themselves. In fact, they are the perfect snack to go with your glass of iced tea while sitting on the porch during a hot summer evening.
You can add them to a snack bar / appetizer buffet. If you do that, you'll want to include some other great appetizers such as: Spinach Artichoke Dip, Meatballs, Spicy Thai Tuna Spread, Ham Spread.
Pin It:
If you love this recipe and want to save it for later, pin it to your Pinterest account.
Did you make this recipe or another one on my site? I'd love to hear from you how it turned out! Send me an email to noel @ ApronFreeCooking.com, post a photo and tag me on social media … or come back and comment on the recipe here.
Smoked Pickled Eggs Recipe
Smoke Pickled Eggs Ingredients:
Hard boiled eggs, water, vinegar, Liquid Smoke
Eggs

Liquid Smoke

Vinegar

Ingredients
Recipe Directions:
Hard boil the eggs. The easiest way I've found to boil eggs is so simple, you'll have trouble believing it works! Place your eggs in a pan and cover with cool water. Place pan on stove and bring to a boil.
Turn heat off and allow eggs to rest in the hot water until the water cools. When you can place your hand in the water to remove the eggs for peeling, they're done.
While the eggs are cooling, prepare your glass jar (or jars) and mix the remaining ingredients. Place peeled eggs in jar and cover with vinegar mixture. Refrigerate.
Step 1

Step 2

Step 3

Step 4

Step 5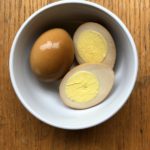 Smoked Pickled Eggs
A great addition to appetizer tables – or for just plain snacking out of the jar, these smoked pickled eggs are a classic vintage recipe for a reason.
Ingredients
6

Eggs

1/4

cup

Vinegar

1 3/4

cup

Water

2

teaspoon

Liquid Smoke
Instructions
Place eggs in a pan, cover with cool water. Bring to a boil. Turn heat off, leaving covered pan on stove.

Let eggs set in hot water until water has cooled to a temperature cool enough to place hands in.

Measure vinegar, water and Liquid smoke. Combine.

Place hot eggs in glass jar. Pour vinegar mixture over eggs.

Cover and allow to cool to room temperature. Place in refrigerator until ready to serve.
Approximate Nutritional Information:
Servings Per Recipe: 6, Amount Per Serving: Calories: 65, Fat: 4g, Cholesterol: 164g, Sodium: 62mg, Carbs: 0g, Protein: 5g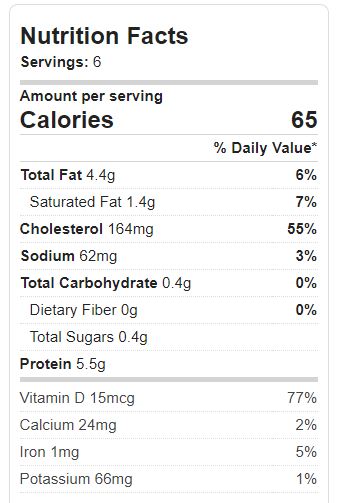 (please remember these are approximate and will vary slightly based on your ingredient selections.)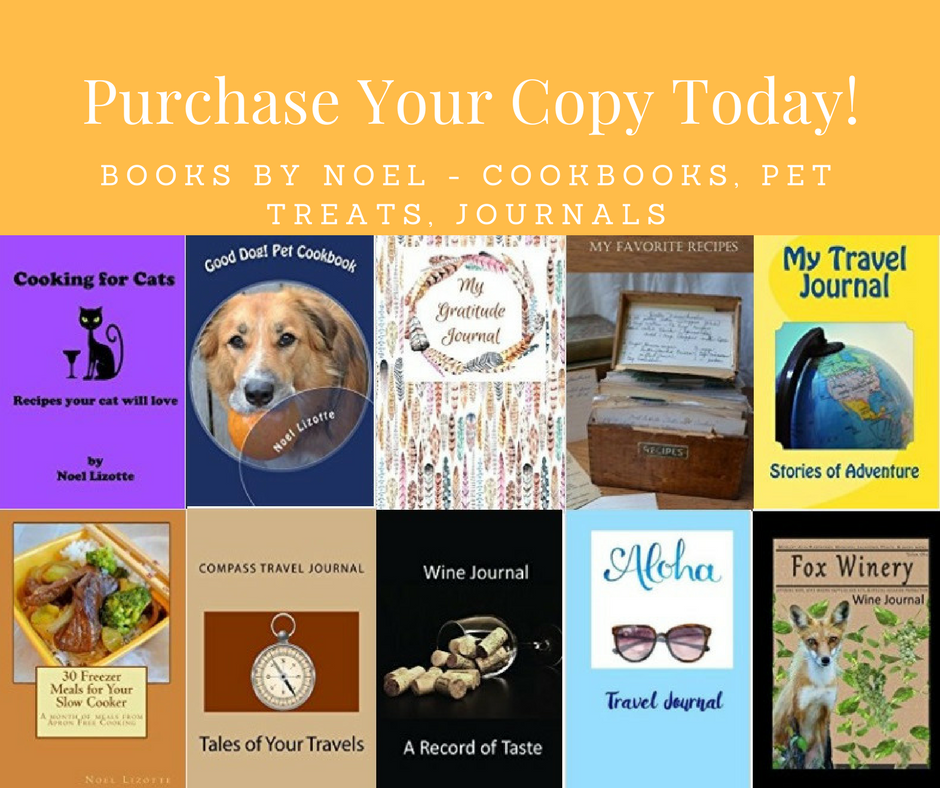 Follow ApronFreeCooking:
Twitter – @ApronFreeCook
This post may contain affiliate links. There are no additional costs passed on to you if you click on the links in this post. Any money earned from commission helps me cover the cost of maintaining this website.